Posted by Trina Berwick on
 Mercury Retrograde Capricorn December 2022
Mercury Retrograde in Capricorn is an invitation to reconnect with our ambition, focus on hard work and use this practical power boost towards meaningful projects. This transit encourages us to tackle any unfinished business while strengthening boundaries that can help manifest remarkable goals. Revisiting conversations or topics of discord within relationships may lead you closer toward the success we aim for - paving a spiritual path filled with purposeful progress and deep-rooted attainment.
Posted by Trina Berwick on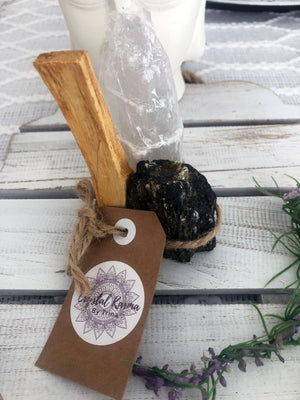 Cleansing and Protection for your Home or Workspace
 Palo Santo
Cleanse your home or workspace with Palo Santo
Palo Santo (Bursera Graveolens) has long been used by South American native people in sacred shamanic rituals as an essential tool for its energy cleansing. The tree is part of the citrus family having notes of sweet lemon, mint and pine.  It has a calming and relaxing aroma.
Today it is continued to be enjoyed for its cleansing and healing properties, much like sage, to release negative energies and negative thoughts and feelings. The smoke provides an uplifting sent that calms the mind and raises your vibration in preparation for meditation and provides a deeper spiritual connection.